The last few weeks in the Vancouver Charter scene have seen mainly great results. In the last week; as it usually does, the south end of Bowen Island has slowed down with the odd nice fish still getting caught with some undersized mixed in. Fishing between 80 – 120 ft has been best using Gibbs Highliner Flashers with anchovies or a mixture of Gibbs Gypsy Spoons and Silver Hordes.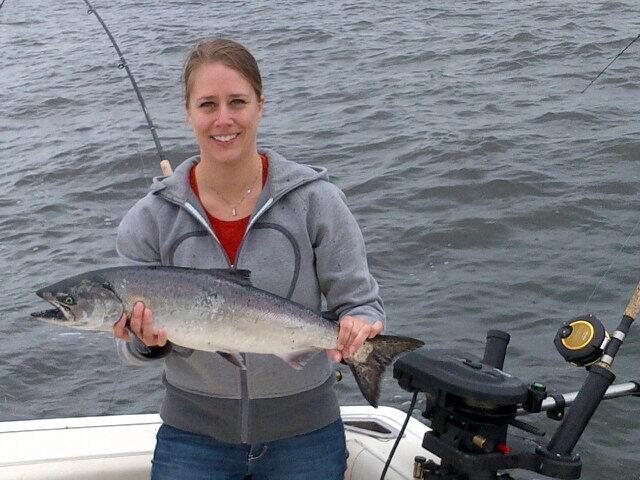 In Howe Sound, a few fish have been caught at Hole in the Wall and a few nice ones near Defence Islands. This area hasn't been fished much with how good the south end of Bowen has been, but people that stay local will start to fish these areas again. Other great bets to try are Salmon Rock, 3rd Marker, Grace Islands, and Hutt Island.
Another area that will pick up soon if it doesn't rain much is the West Vancouver shoreline. There are Coho Salmon in the Capilano River already. We need the river to come down and the fish will start to stack up pretty quickly on the shoreline. In the mix of Coho we also get into some nice Springs here.
For those that want to do full day trips, the Gulf Islands have been very good most days. A lot of boats have been getting their limits or very close to it. We've done a few trips over there and have just rocked it, this fishing should continue for at least the next month. Spoons generally have been best: Silver Horde Irish Cream, Homeland Security, Kitchen Sink being our best producers. We have caught fish from 60 – 180 ft.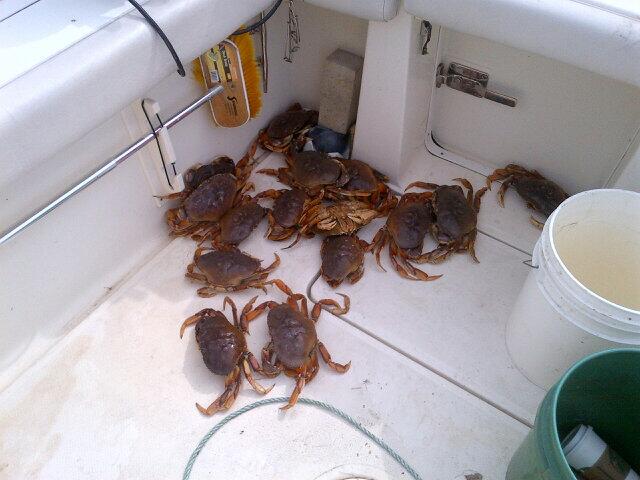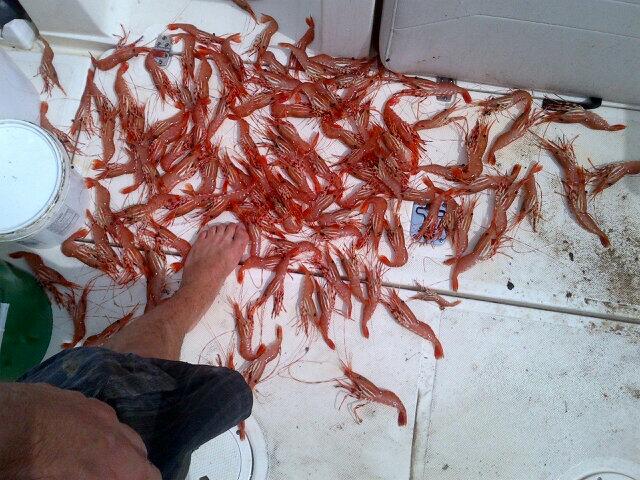 Crabbing and prawning remain very good and should continue. If you want up to the minute reports of what we are doing out there "like" us at Watermark Fishing Charters on FB or follow me on twitter @SalmonCharter. If you have any questions feel free to call (604) 816-8944 – Mark.